I think some of my favorite Valentine's Day memories were from my high school French class. Every year, our teacher put out a bunch of construction paper, scissors, markers, etc. and we spent class that day making homemade valentine cards using French terms of endearment. My favorite expression was and has always been
chou
, which means "cabbage." Apparently it's a term of endearment to call loved ones cabbage? Ohh, how I love idioms! Plus, the expressions associated with
chou
are just damn fun to say;
Mon petit chou,
or
Chou-chou
. So,
Bonne Fête de Saint-Valentin, mes petits choux.
I just ate my weight in tasty Mexican takeout from Rosita's. The hostess who took my order was completely overworked and doing a million things at once, but still managed to be so sweet and poised. I think I tipped her like 30% for being such a badass. Now I intend on cozying up with Ragnar and
West Wing
DVDs before dozing off early. And will definitely not try to think of Valentine's memories that still hurt a little too much to think about because I'm a huge baby. Or maybe I'll just allow myself to hurt instead of trying to repress it...I haven't made up my mind yet. But I do know that I'll have nuzzles from Ragnar and tasty oratory from President Bartlet to anesthetize me a little. And that's a-okay with me.
Now because I not-so-secretly have a gleefully filthy mind and an obsession with vintage ads and propaganda, I leave you with these delightful morsels. :) XOXO.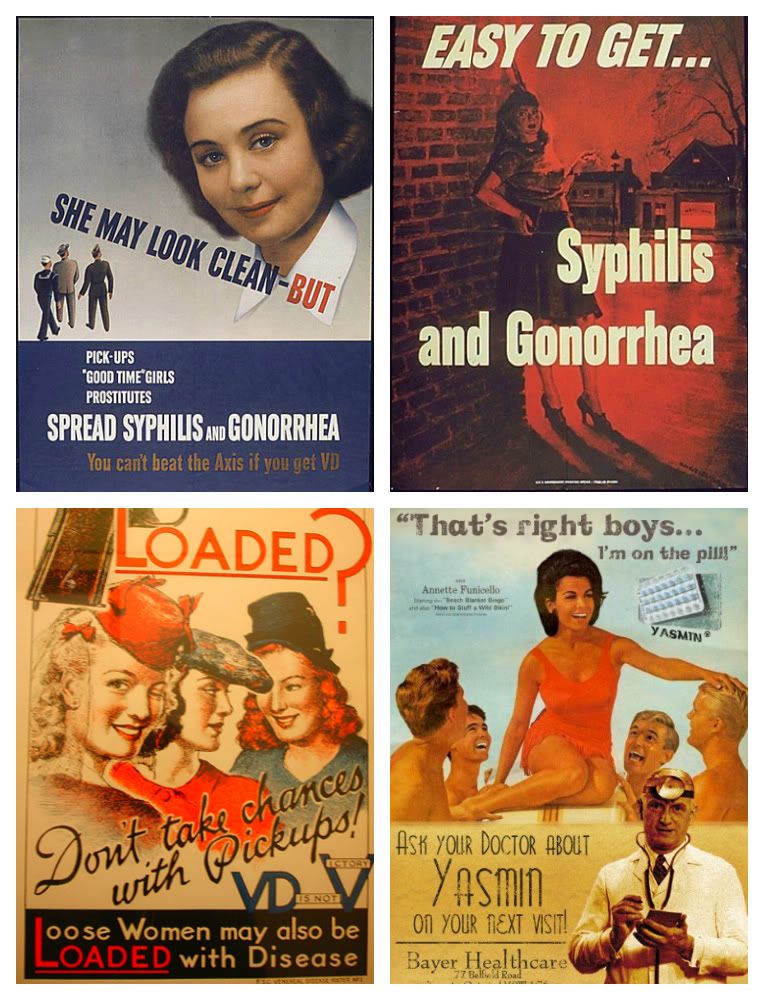 Remember, you can't beat the Axis if you get VD.